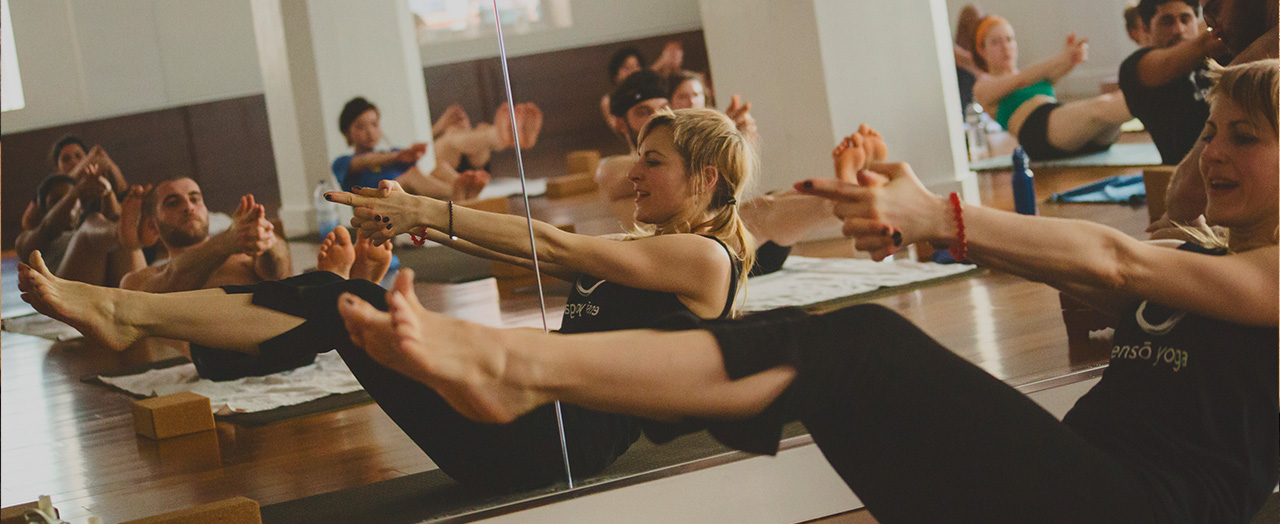 ENSO YOGA
Marketing Management
• Yoga Studio Website Design • Brand Development
Enso Yoga is the hottest yoga studio in Montreal. The owner André is not only a passionate entrepreneur, but also one of the most inspirational people we have ever met. Together (since 2012) we've been working on building his business and finding new and innovative ways to continually market and expand the studio. We've created countless campaigns, promos and marketing materials that have pushed the brand to become the most recognized luxury fitness establishment in Montreal.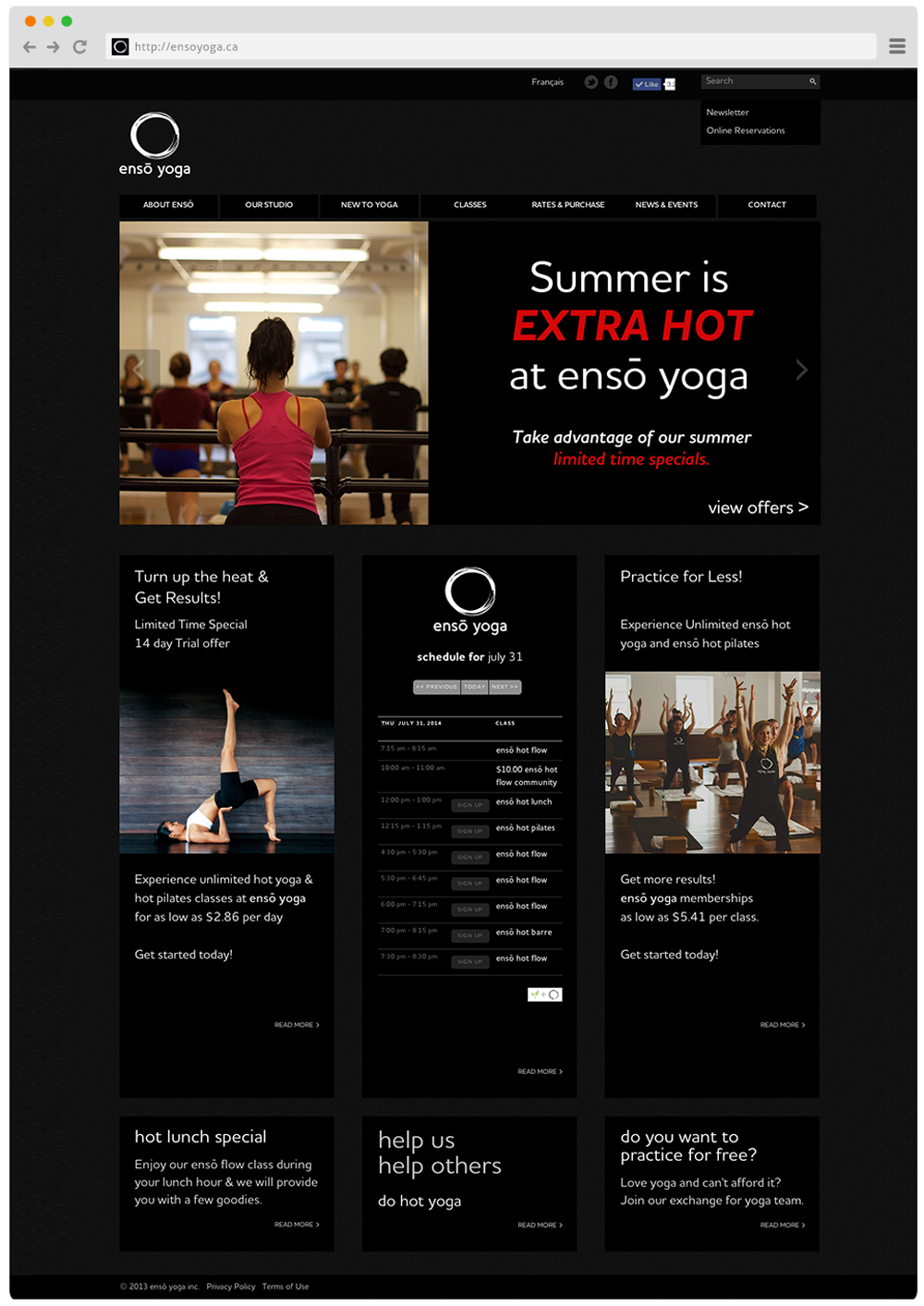 MAILCHIMP PROMOTIONS
We utilize Mailchimp to constantly create campaigns for enso yoga. We always send newsletters in both English & French and segment the large database of over 14,000 subscribers, and perform analysis on the response rate. Our campaigns are always so sucessful and generate large returns on investment.


PROMOTION DESIGN
WEBSITE ELEMENTS
SCHEDULE DESIGN
OTHER DESIGNS
Enso Yoga
Enso Yoga is the hottest yoga studio in Montreal. I've worked with the brand since it's inception and helped grow it into one of the most successful luxury fitness brands in Montreal. We currently manage all of their marketing initiatives.
View Website