CARAT & COLE
E-Commerce Design
•

Mockup Design

•

Marketing Management

Carat & Cole is a Singapore based diamond company that was looking to create a new website for their engagement/wedding ring company. The target clientele for this business is modern and savy gentlemen, who need to get their lovely ladies a token of love and commitment.

We designed the website with that target client in mind. We wanted it to be simple, modern and straight to the point, without omitting details or relevant information which is needed when making such a high end purchase.

We started by creating a strategy for the UX, and created a custom wireframe mapping out the visitor's journey. After that we created some design variations on top to show off the masculine look, and emphasize the simplicity of the buying process.

Additionally, we designed the business cards, brand layout guidelines and mockups for the ring boxes.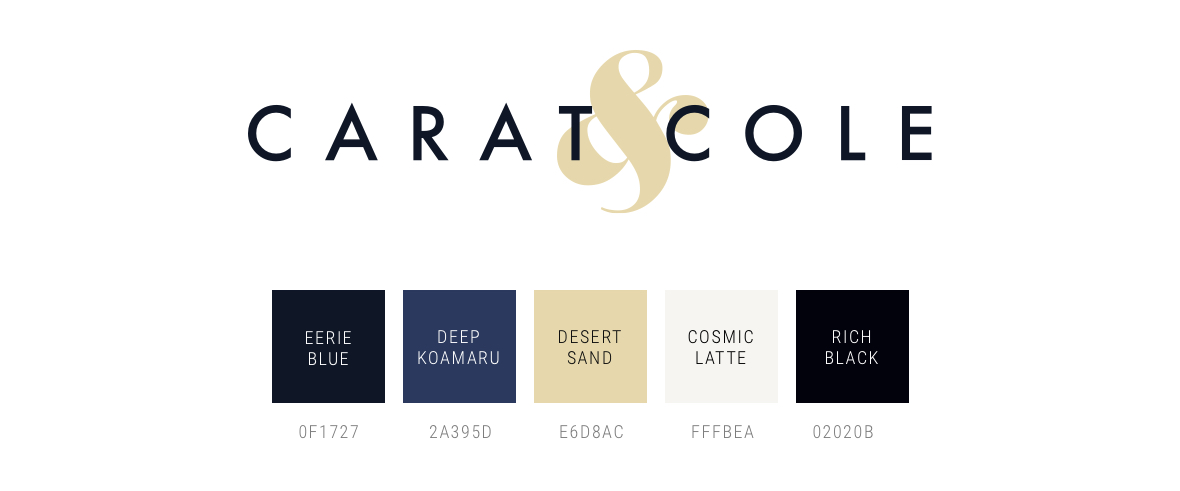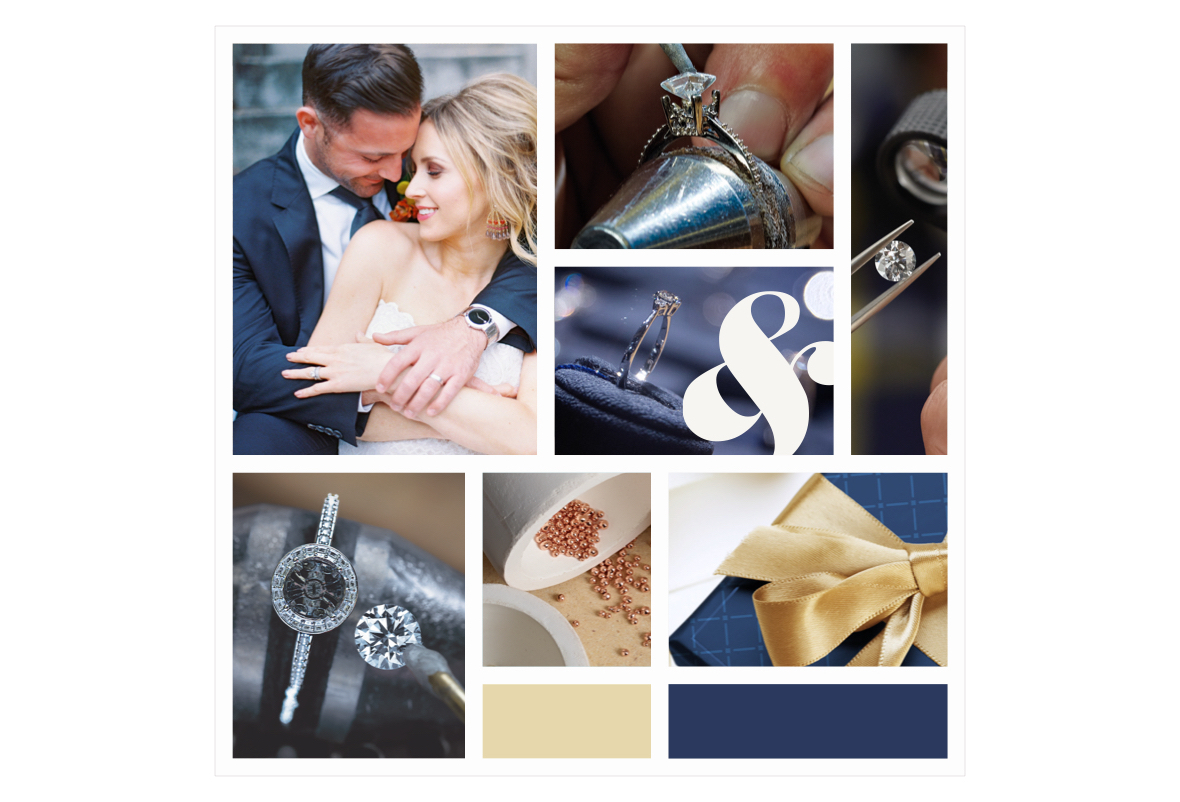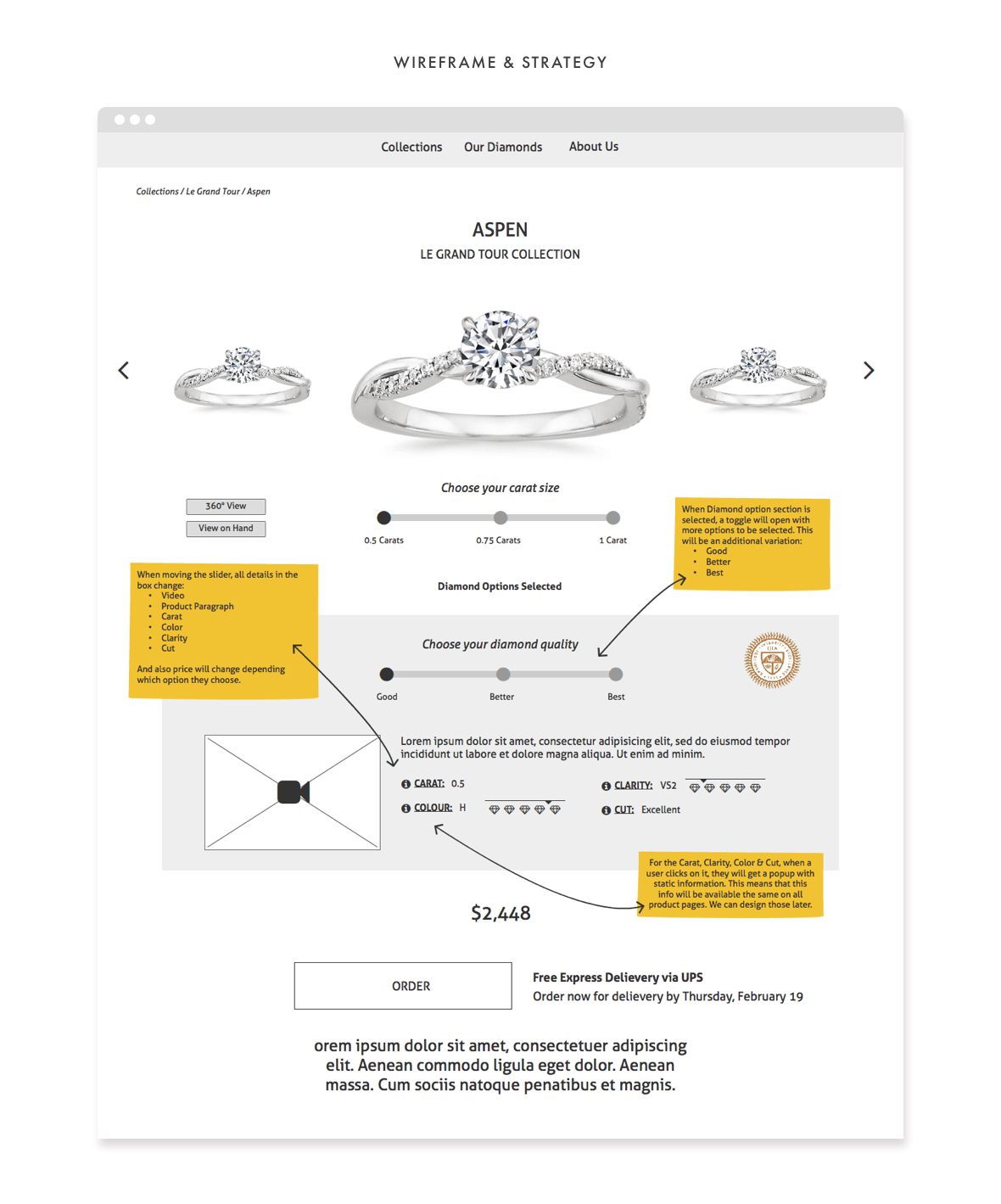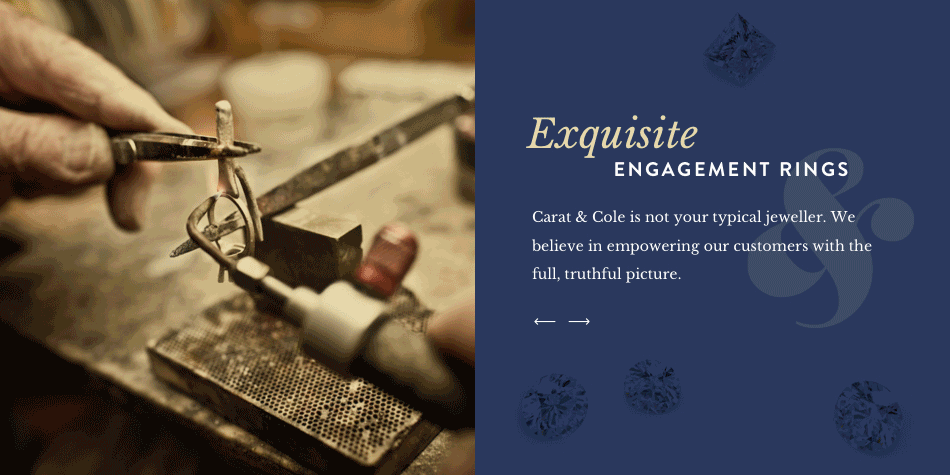 Carat & Cole
Carat & Cole is a Singapore based diamond ring company. We created the strategy, wireframe and designs for the e-commerce website, as well as established the brand guidelines, and designed the business cards and packaging mockups.