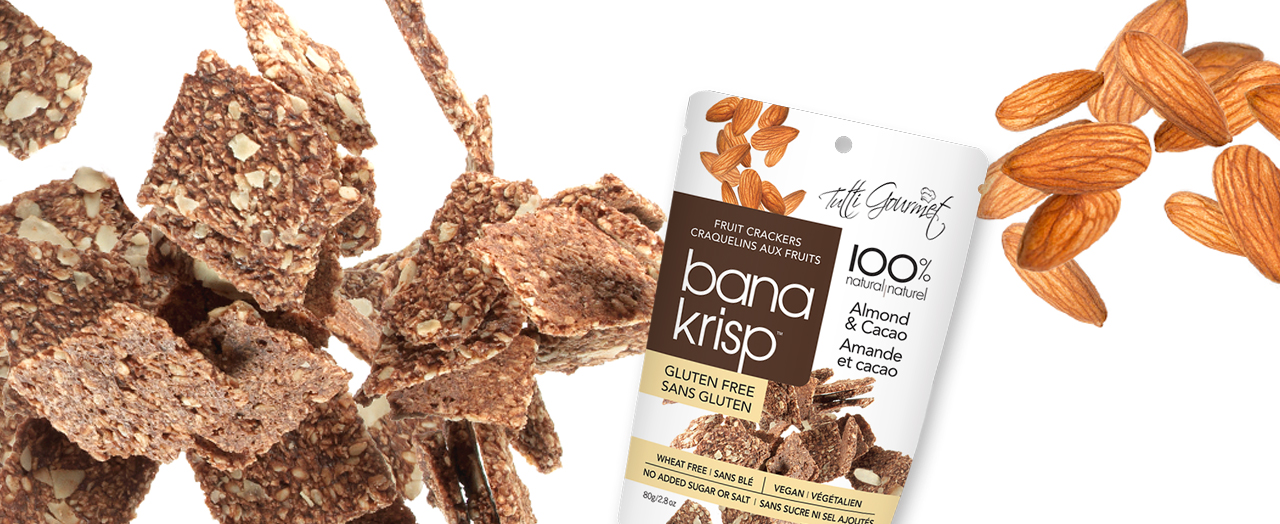 TUTII GOURMET V1
E-Commerce • GRAPHIC DESIGN • Bakery Website Design
Tutti Gourmet is a family-owned Hudson bakery that's focused on producing delicious treats that are vegan and gluten-free. Their wholesome products contain no nasty chemical additives and are free of common allergens so they can be enjoyed by anyone.
Michael (the head baker/owner) came to us needing a bakery website design to start selling his goods online. He came to the right place!
We gave Tutti Gourmet's website a look that showcased all the different color and textures of the ingredients they use to make their delicious products. Because the bakery's clientele tend to be a health-conscious crowd, we outfitted the site with a bilingual nutritional values label plugin. We also developed a store-locator feature that displays the over 400 locations where a peckish site visitor might find Tutti's treats.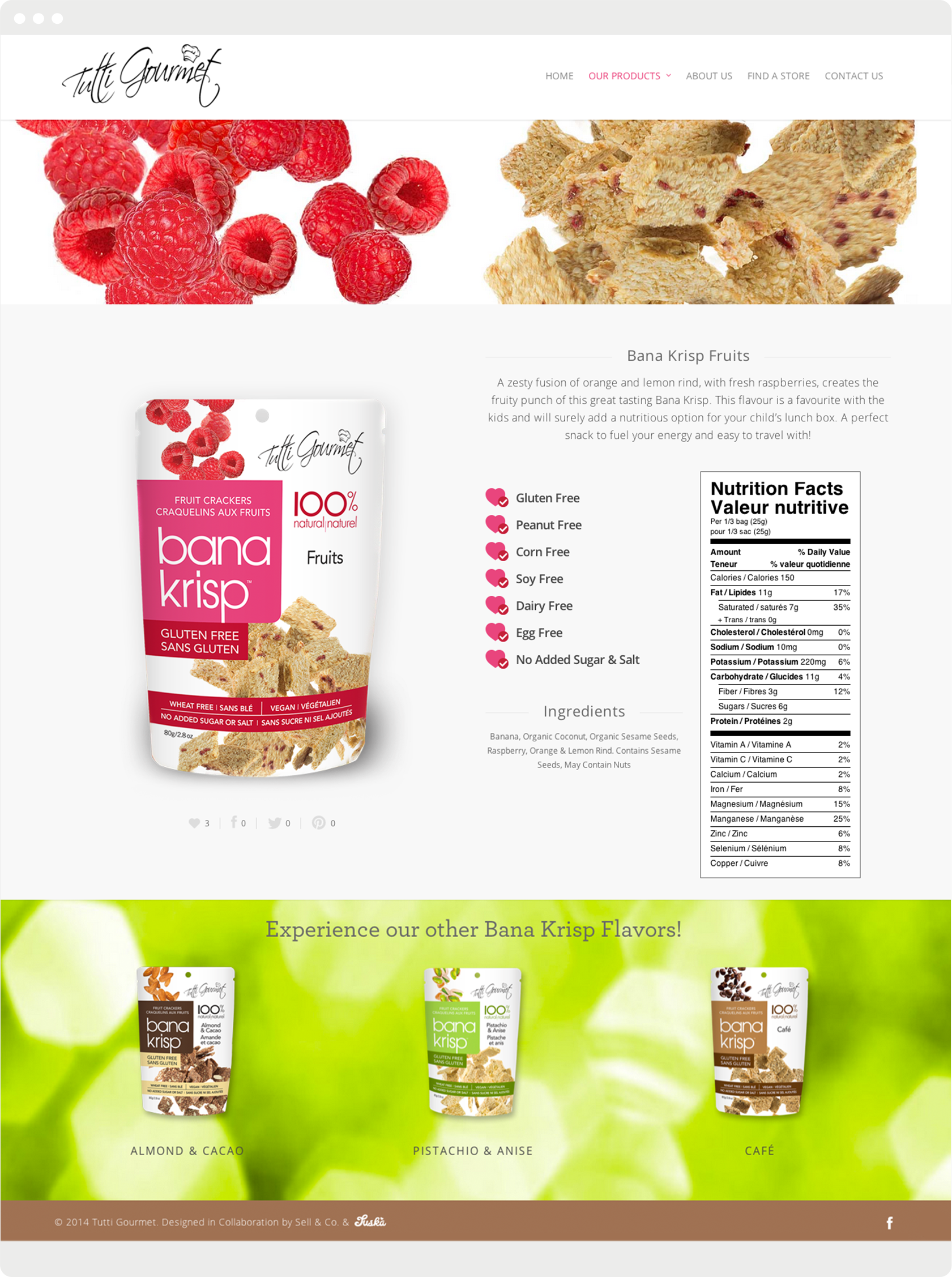 BANA KRISP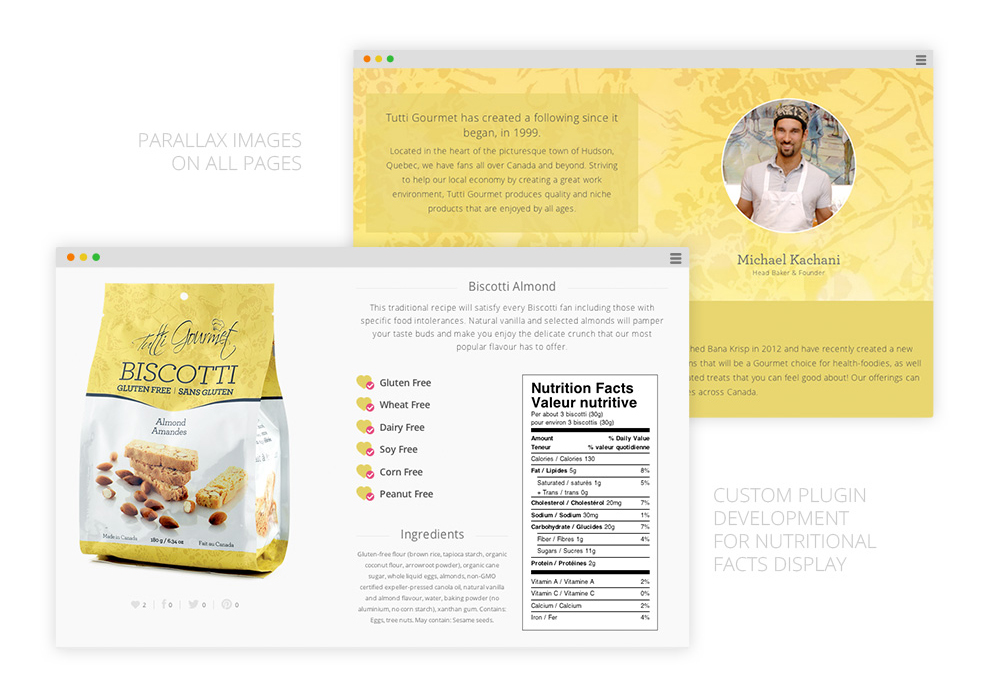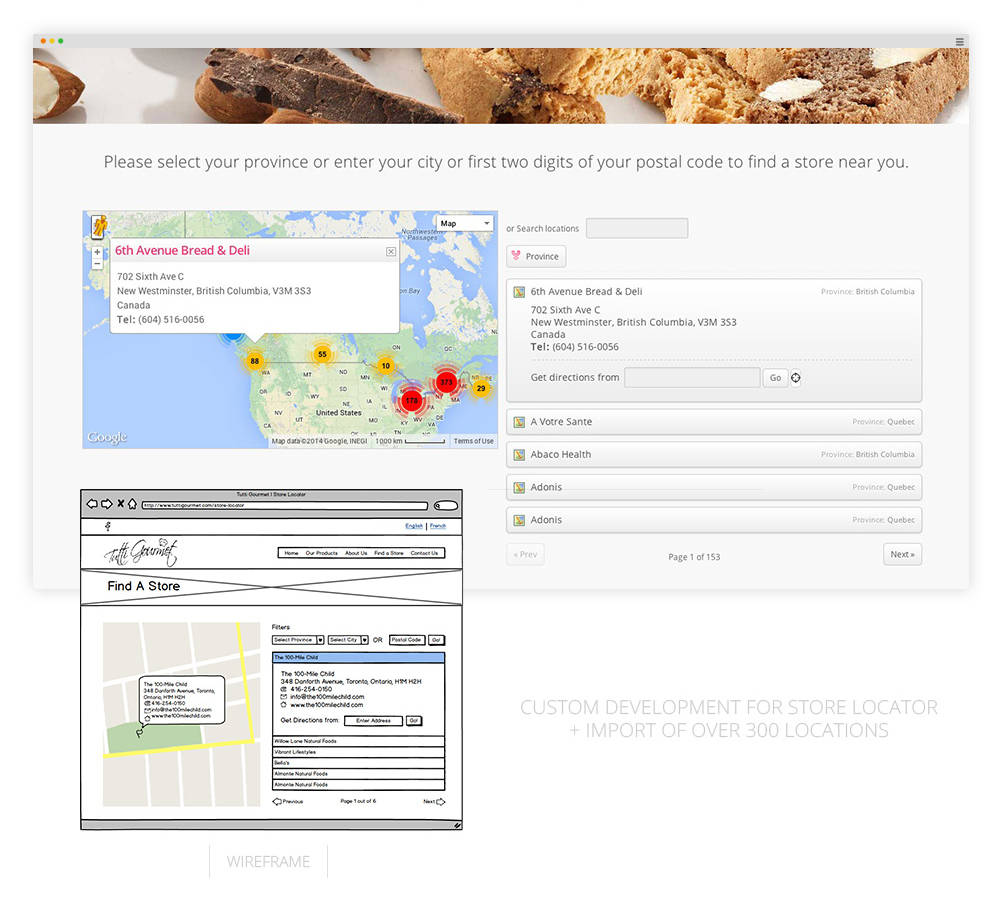 Tutti Gourmet
We created a modern bakery website design for Tutti Gourmet, a gluten-free bakery that specializes in delicious Bana Krisps and Biscotti. They were also featured on Dragon's Den and got a deal with Arlene!